Top 5 monitors for 2017.
Choosing a PC monitor isn't easy these days. Are are a lot of models and features to choose from. That's why we picked 5 best monitors you can get today.
Most people don't put too much effort into buying the monitor. It is usually bought from leftover cash from buying new PC. It's a shame because monitor is the part of PC that we look at sometimes several hours at a time. Time and money put into choosing new monitor is always well spent.
Technology has improved greatly in PC monitor department. While we still have the basic type division in TN, VA and IPS panels, in last few years there has come to many new improvements and novelties, so now we have curved panels, OLED, gaming beasts with 1ms response time and 200Mhz refresh rates etc. Also, now we have NVIDIA G-sync and AMD Freesync technologies. We tried to help you to find the perfect fit for yourself in all that mess, so we found top 5 monitors, each one for different purpose.
.
Minimum you should buy - LG 22MP48D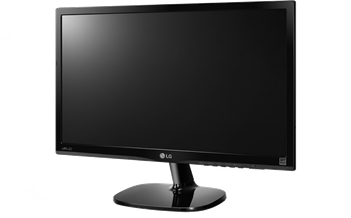 If you are in a need for a baciss monitor for everyday use than this is the one. 22" is the size we would not recommend you go under, beacuse anything less is simply too small. This monitor has FullHD resolution and 60Mhz refresh rate. Those are standard figures in this price category. Why did we choose this one then? It is one of the cheapest IPS monitors available, and if you have ever seen the difference between IPS and TN screen, than you know that the IPS is correct choice. So, LG is a perfect budget choice.
.
Best budget gaming monitor - AOC G2460PF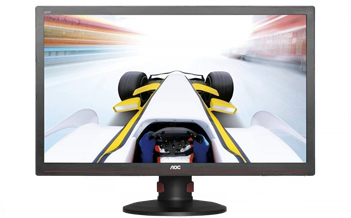 If you are looking for a perfect gaming monitor than you are in a tough spot. Unless you are willing to spend large amount of cash you have to make some compromises. You can either choose TN monitor with low response time and high refresh rate, but poor colors and viewing angles; or you could choose VA/IPS monitor that has somewhat higher response time and lower refresh rates, but much better color reproduction. High refresh rate and low input lag are very important in playing competitive FPS like Counter Strike: Global Offensive. If your gaming is reserved for AAA titles like Witcher 3 or GTA V we would suggest going with a VA/IPS panel so can really enjoy in a beautiful scenery in those games.
AOC is on this list because to use it seems like a very good pick. It has 144Mhz and response time of only 1ms. That makes it perfect choice for competitive gaming. It is 24" in diagonal and that is the size we would not recommend go under in case of gaming. It also has AMD Freesync technology so you can forget about nasty screen tearing. From connectors it has everything you might need: VGA, DVI, HDMI and DisplayPort.
.
Best ultrawide - AOC U3477PQU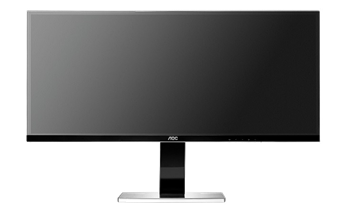 Ultrawides are quickly gaining on popularity so we had to include one of them on our list. Advantages of using ultra-wide screen are that you will be able to watch movies in native 21:9 aspect ratio without black bars, and gaming on these things is spectacular. Also, you can be quite productive because you can easily put 2 or 3 windows side by side.
This AOC has 3440x1440 resolution with gorgeous IPS display and diagonal of 34".
.
4K Recommendation - Phillips Brilliance 328P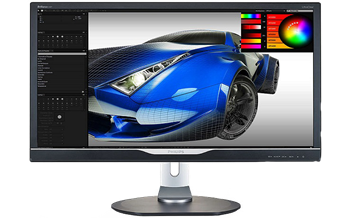 4k monitors were something that most people could only dream about just a few years ago. They were far too expensive and rare for ordinary users. Things have changed quite a bit tough, so now they are available at much reasonable prices. Advantages of using 4K are obvious; even on a large 32" screen everything will be incredibly sharp and crisp. We have chosen this Phillips because we think that 32" is not too big for a PC monitor, in fact we prefer having 4K on a larger screen because the difference is more obvious with a screen this size, where anything less would seem bad. We had this monitor on test, and we really enjoyed in 2 weeks of working and gaming on this 4K screen. You can find out more on our YouTube page.
.
Asus PA248Q - Best All Around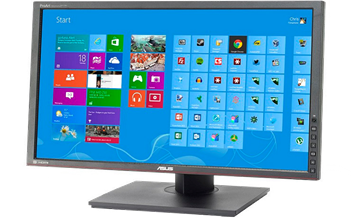 If you are in need of a monitor for professional usage, especially if you work in photo and video industry, but you also like to fire up a few games in your free time then this is the monitor for you. What's special about Asus is that it has 16:10 aspect ratio which more professional users still prefer due to more vertical space. Resolution is 1920x1200 which is enough on a screen this size. What is great is that it has E-IPS display which has amazing viewing angles and great color reproduction. Also, stand is amazing and has all ergonomic functions you might need.